When you go traveling, you have a limited time to see everything you want to before your trip is over. If you are the lucky winner of our Photographer Spotlight Contest, you would want to make sure you're prepared with the correct equipment and the best plan to capture stunning photos in a limited amount of time anywhere you choose to go in North America! Below we will go over some tips on how to get the best photos while traveling, as well as what you should bring. This information isn't just for photographers but for everyone who's traveling and wants to snap some great photos!
1. Wake Up Early and Stay Out Late.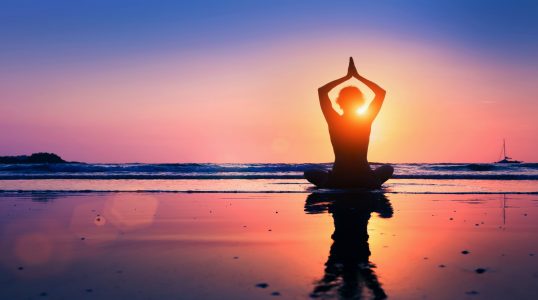 Want to photograph an iconic building but know it will get crowded? Try to arrive early before the average tourist goes out exploring. This will hopefully give you the opportunity to get some great panoramic photos, as well as photos at the angles you want to capture without the crowd. A second reason to get up early and stay out late is so you can take advantage of the "golden hour", the short amount of time a photographer has before sunrise or sunset. This will make for some beautiful shots of landscapes or portrait photos.
A reason to stay out late is to capture the nightlife of your destination. Are you traveling somewhere like New York or Las Vegas? The nightlife culture there is very different from your average city. There is so much to see and do, and you can capture some great candid shots.
If you are waking up early and staying out late, don't make yourself tired! You can go back to your hotel and have a siesta before you head back out exploring!
2. Plan Your Day!
Plan out your days well! You don't want to have to carry a bunch of equipment around that you won't end up needing, such as your tripod, extra lenses, etc. If you carry a lot of extra equipment, the only thing it will achieve is to hurt your back and slow down your day. Only bring the stuff you need, rather than all of it. Are you going to be heading back to your hotel in the middle of the day? Think about that, and what you can leave, and grab later on.
3. Bring Extras!
It is always a good idea that you bring extra batteries, chargers, and memory cards. There's nothing more disappointing than going to capture a moment only to find that your camera is out of battery, or your memory card is full. A photograph is a moment in time and a trip moves so fast that it is easy to miss the moment if you're having technical difficulties! We recommend bringing an extra fully charged battery with you and an extra memory card. They are small items that aren't too big to carry around, and you can throw them in your bag and be off with the reassurance that you can take all the photos you want!
4. Waterproof Covers!
If you're on a trip, you don't want to miss out on taking photos just because it's raining! These could be some of the best photos you take. Cloudy days can really make other colors in the photo pop. If you're at a garden on a cloudy day, the flowers will look brighter and stand out more in the image. If you're concerned about the weather, it is always a good idea to bring a waterproof cover for your camera. This can come in handy in places like in Vancouver, British Columbia, where they have stunning cityscapes, mountains, and beaches to photograph, but in 2018, it rained 167 days of the year! Or if you're out on the water, you could be out whale watching and have the wildlife get a little too close. You never know when a waterproof cover could come in handy! You don't want to ruin your expensive equipment, so it's best to invest in one. It's also a good idea to invest in a waterproof backpack cover. If you're taking multiple lenses with you, it would be a good idea to buy a backpack cover for the same reason as you get one for your main camera.
(Number of Days of Rain – Annual data for Vancouver, 2019)
5. Get a Different Perspective.
A good way to get a unique shot is to gain a different perspective. Don't take the same straight on photo that everyone else is taking. Get different angles, like going from inside the door of a building looking out or going to the top of a building and getting a shot downwards. Think outside the box and get different angles, zoom in on details, and make the photo uniquely yours! If you're in a garden, try and get a photo of a bee buzzing around or a bird flying above. There are so many different perspectives that you can capture.
We hope that you have enjoyed our tips on how to get some great photos while traveling, as well as what to bring! Have you taken some amazing photos while traveling? Share them in the comments below!
Tags: INSPIRATIONS